If you need an answer or want to share an information, here we are explaining to you whether you should use the channel or the chat.
CHANNEL
Think of your channel as a whiteboard inside your classroom where the information posted here will be visible by all and will stay.
Only start a conversation in your Teams channel if you think your post would benefit all users and this information should be easily found.
To start a new post, type your message in the box Start a new conversation. Click on reply if you want to answer or add information on a specific post.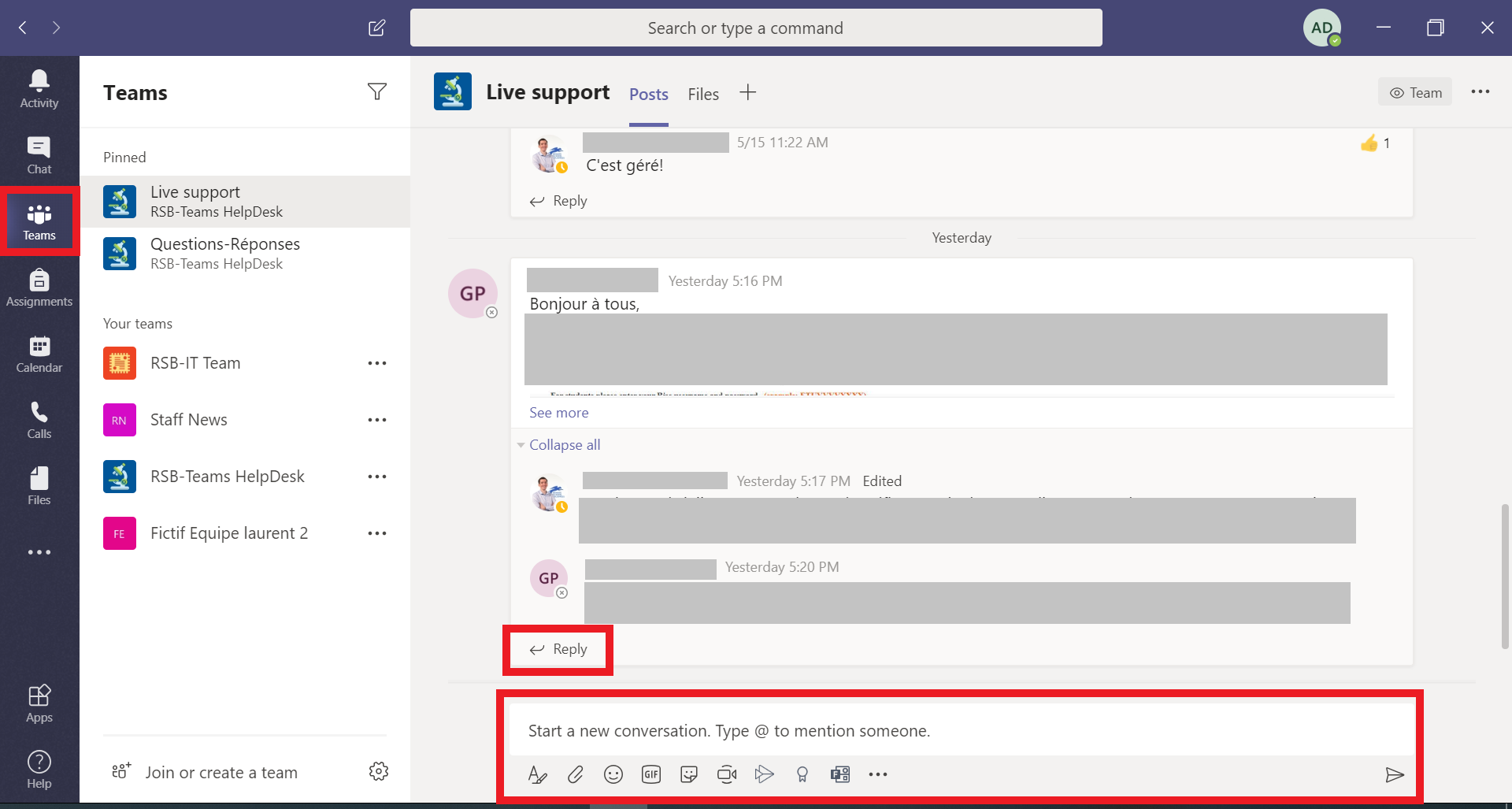 CHAT
Use the chat for day to day operational conversations. You can also use the chat to replace phone calls or direct messages when you need a quick answer from a limited group of people. You can create group and 1:1 chat conversations.