Any request to book a room has to be done 24 hours in advance.
You can also book a room to study on the learning center web site: Learning Center RSB
Make a request
Go on rise.rennes-sb.com and login with your student number and password.
Click on the tab Schedules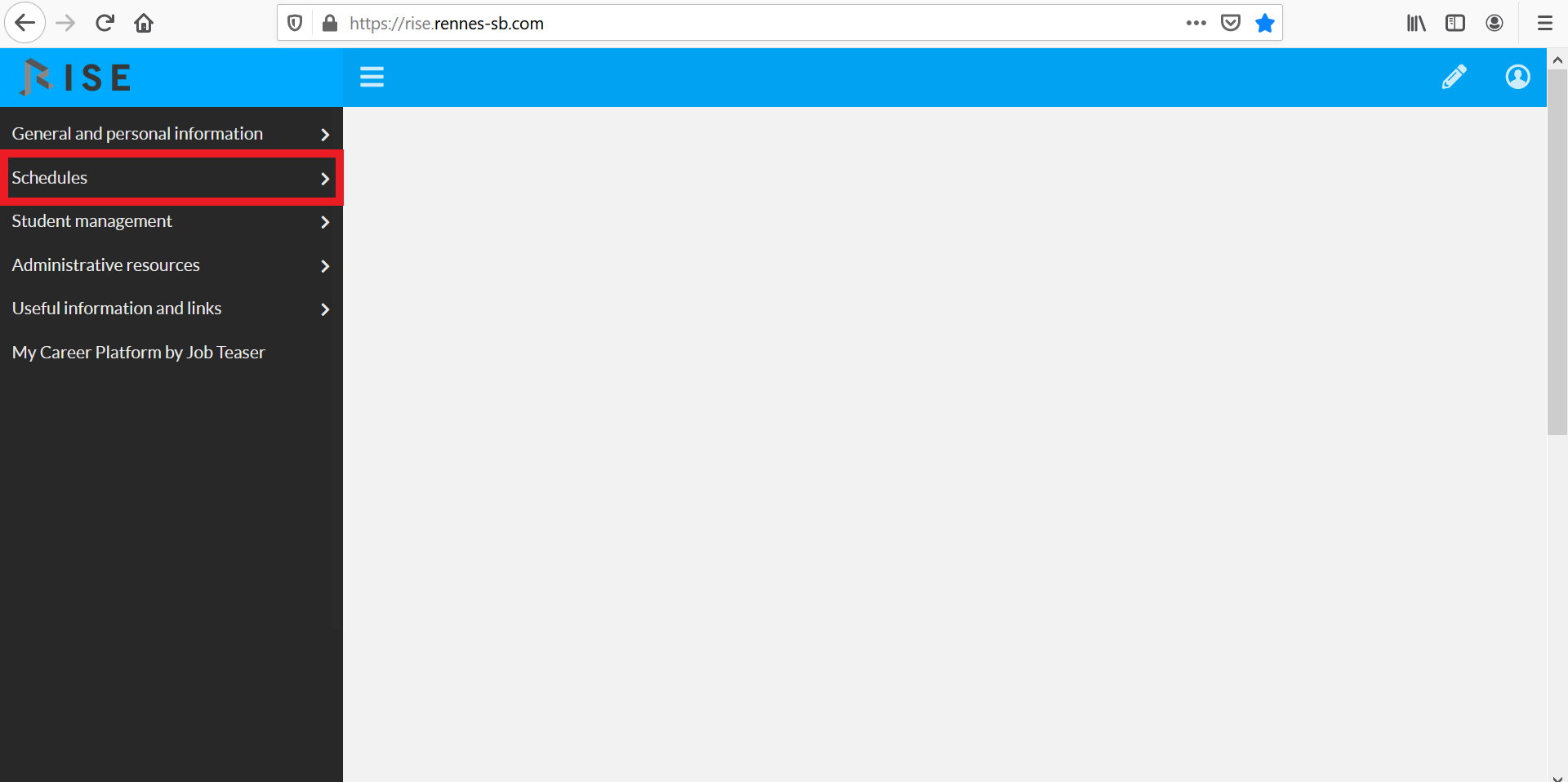 Click on the tab Resource reservation request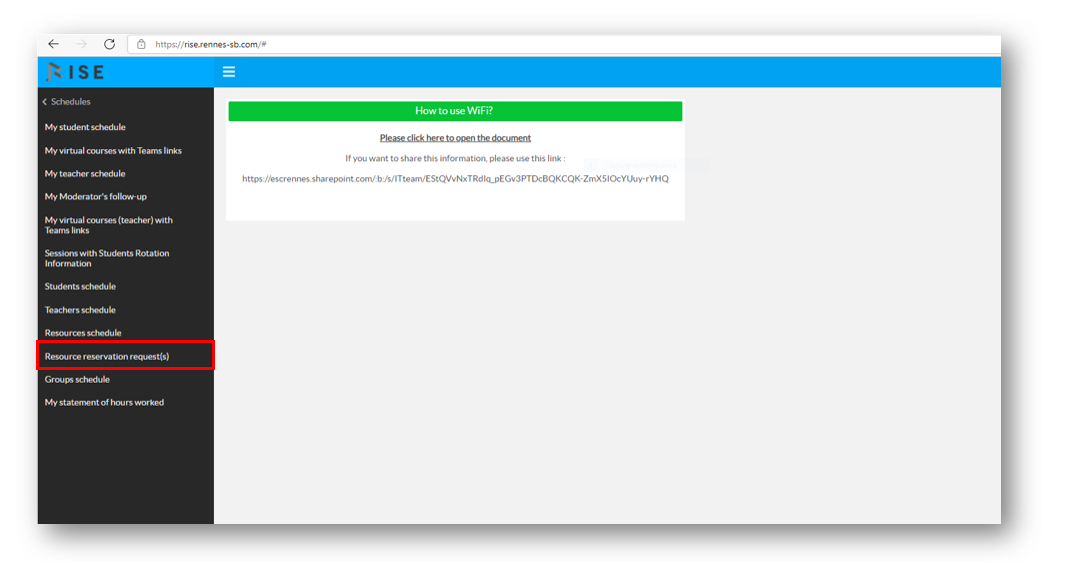 You will be redirected to this webpage > fill the fields > click on "New booking" and you must select the required filled.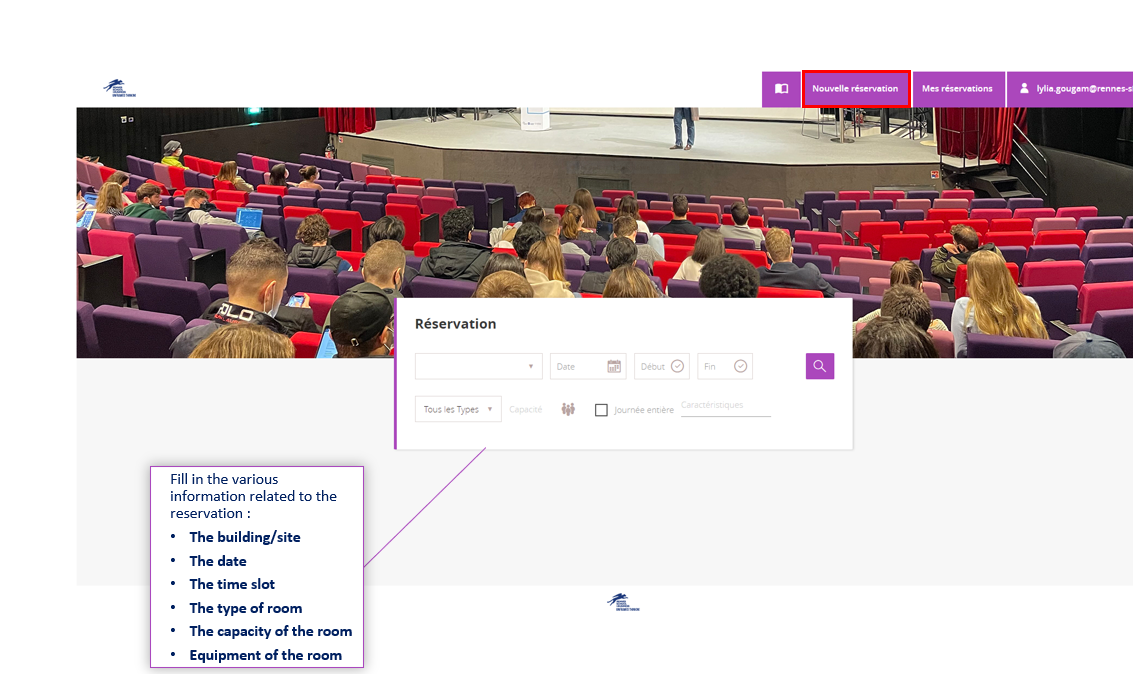 Check my request status
Click on Search and make your choice of room. As a student, you don't have access to e-live rooms.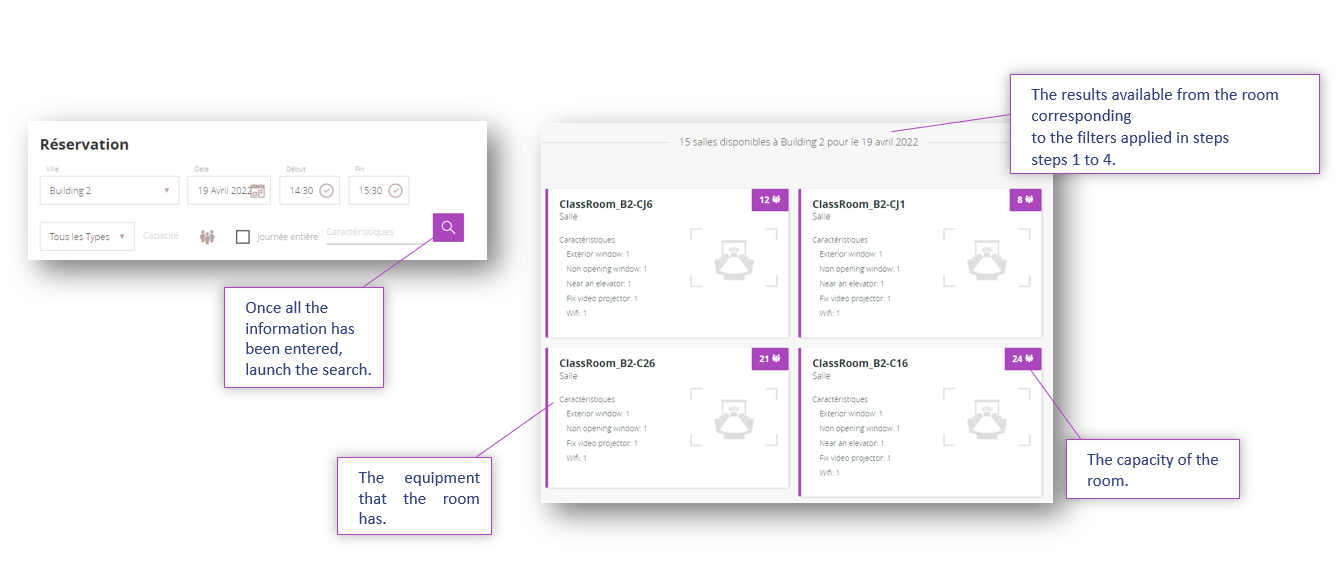 Select a room, add the details and specify the purpose of your booking.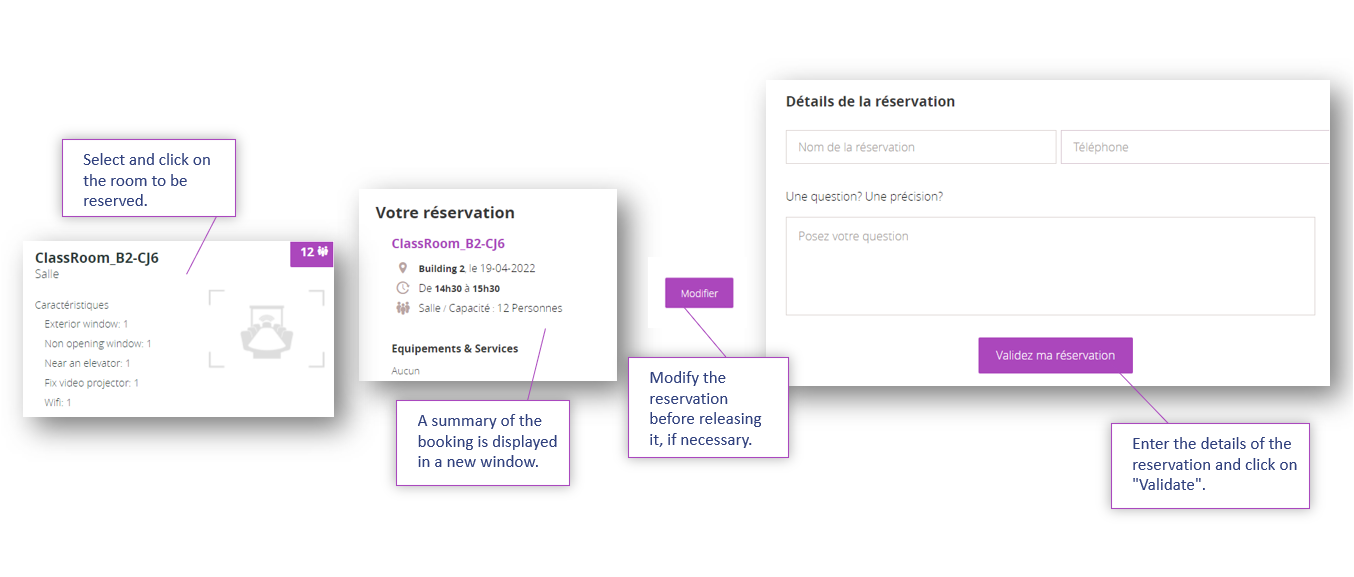 You must wait for the application to be validated. It goes through a validation phase. The status of the reservation is displayed as "Waiting". Once validated, the status changes to "Validated"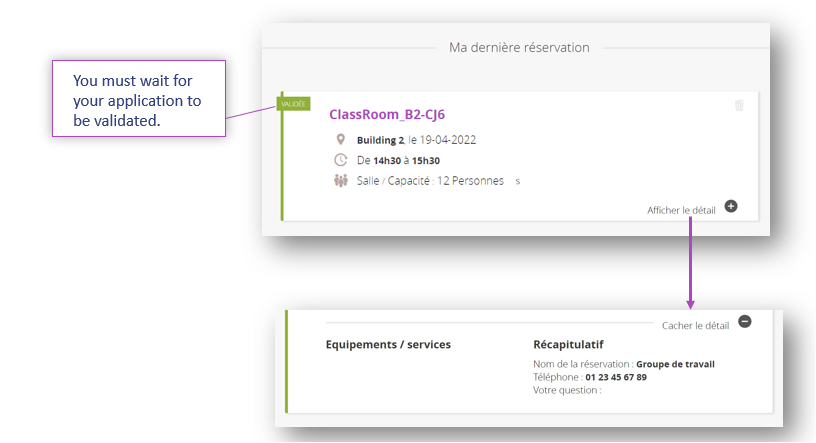 To view booking click on "my bookings" and use filters to refine searches.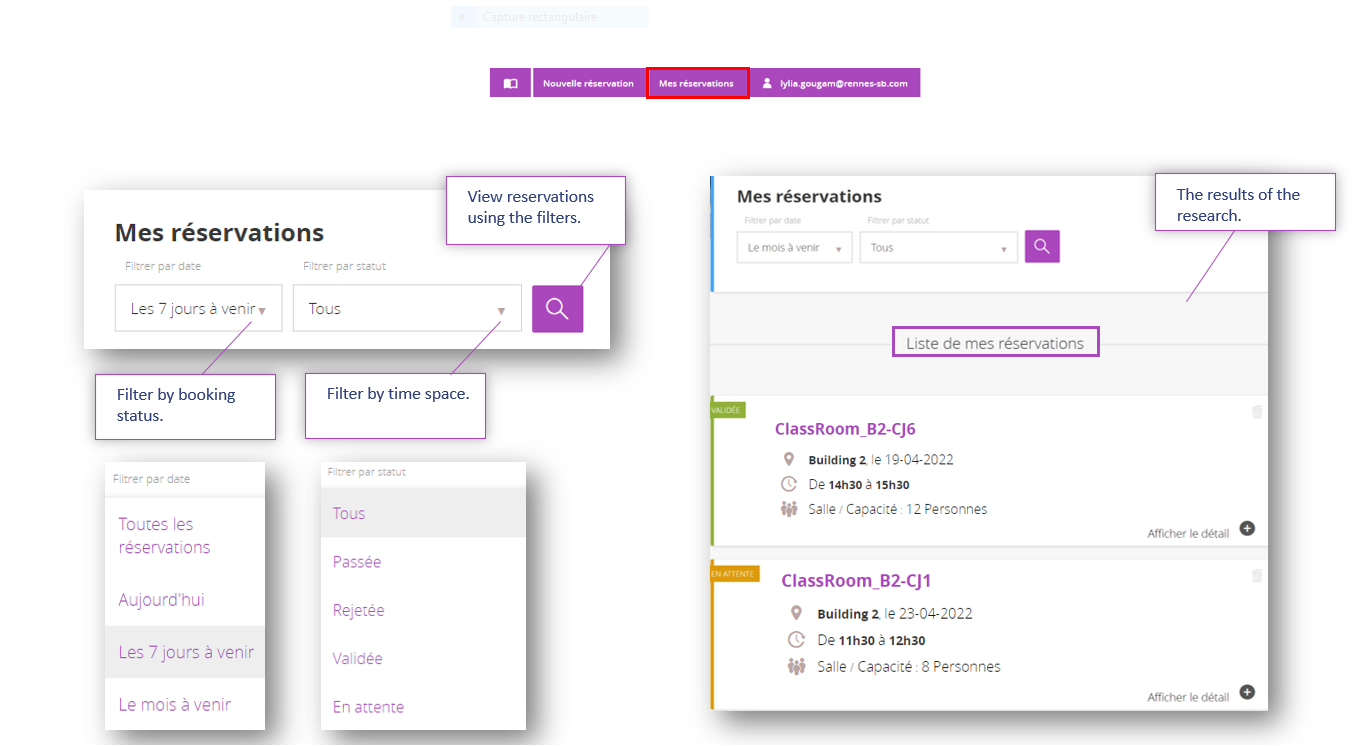 The different types of statutes and their meaning.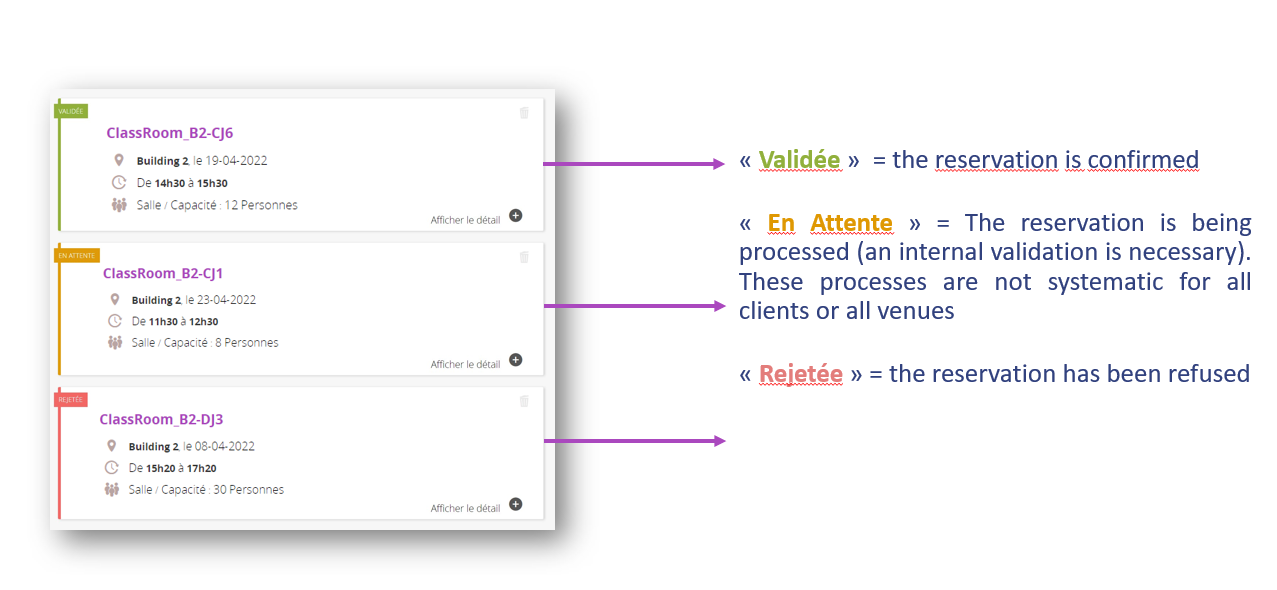 How to delete a booking :
Return to the home page: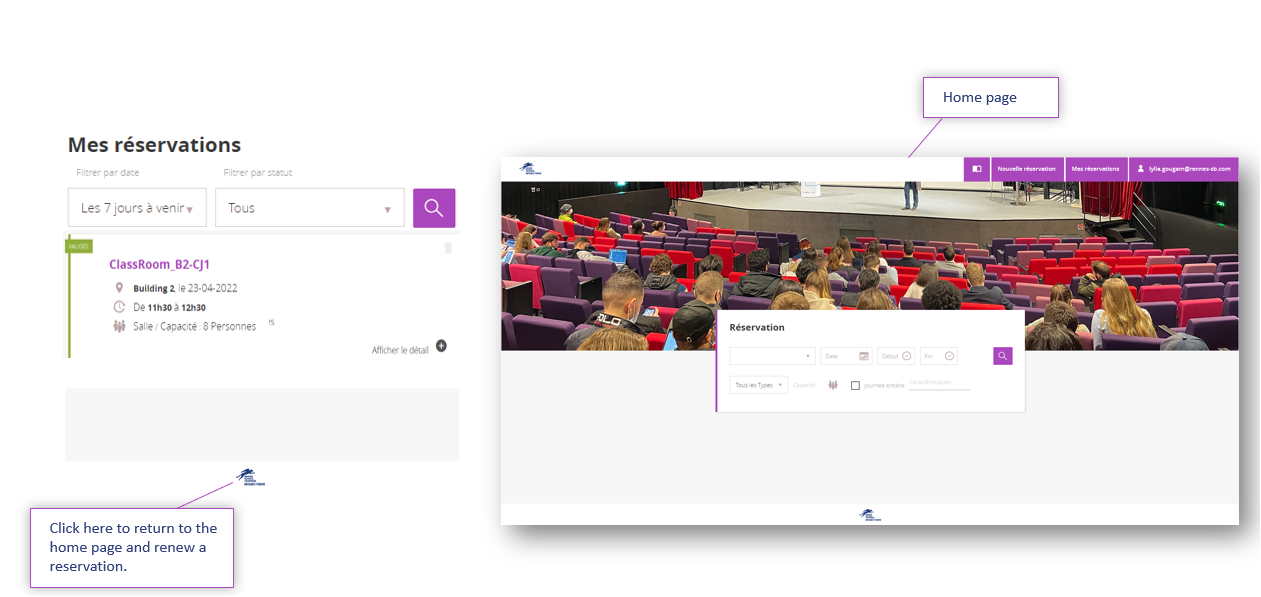 If you have been inactive on the page for too long, your profile will become anonymous. To log back in, leave the page and go back to RISE.