Here is the tutorial to set up your Rennes School of Business Microsoft account for the first time.
Please follow it carefully, and step by step.
Your credentials
When you registered at the School, you provided us with a personal e-mail address.
We sent you an e-mail to this personal mailbox with your credentials:
- Your Rennes School of Business e-mail address
- A temporary password.
Access your Rennes SB Microsoft 365 account
1) Click this link : Your Rennes SB e-mail inbox , and enter your Rennes SB e-mail address :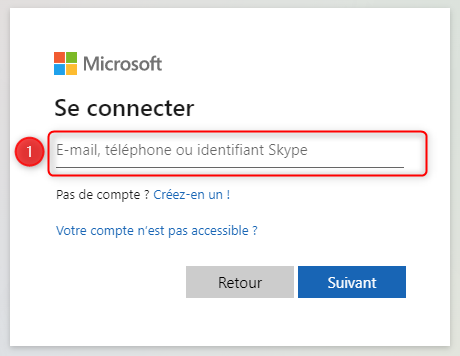 2) Enter the temporary password we sent you.
3) On the following screen, you just have to click on "Next" :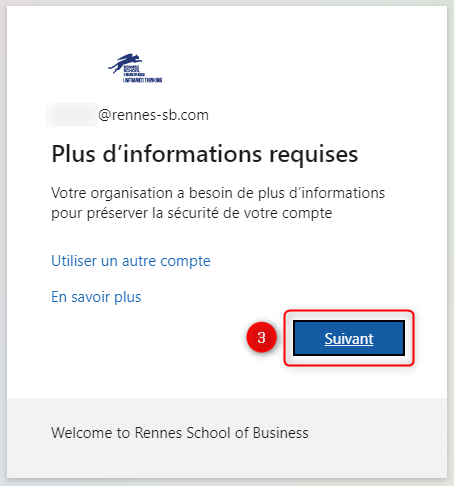 4) This step is very important :

Indeed, it will allow you to:
- protect your account by setting up the MFA (Multi Factor Authentication) method for your account.
- to change your password by yourself in the future, or if you forget it.

First, you will have to download the Microsoft Authenticator app.
Then, click "Next", and follow the on-screen instructions to set it up.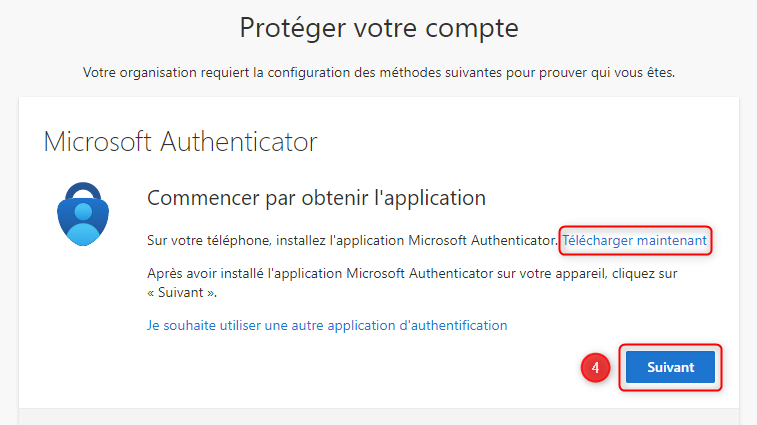 5) On the next page , you will be asked to update your password :
A) Your current password (the temporary one)
B) Type a new password : (must contain 8 characters and include 3 types among: uppercase, lowercase, numbers, and symbols)
C) Confirm the new password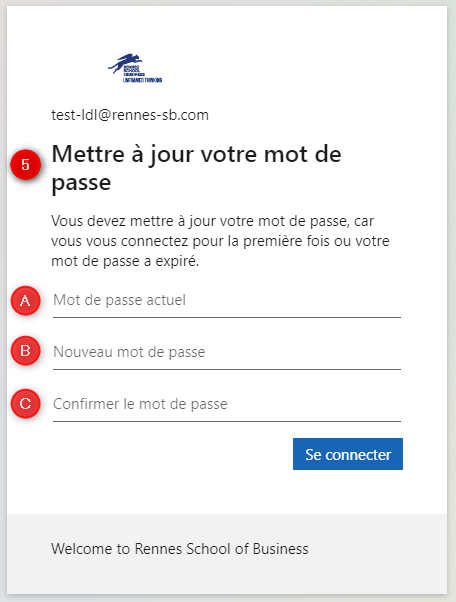 6) Once you click on "Sign In", you will automatically access your Office 365 Dashboard.

From there, you can :

- Access your Rennes SB mailbox by using Outlook.
Details here : How to access my Rennes SB Outlook mailbox – Aloha Student Support (rennes-sb.com)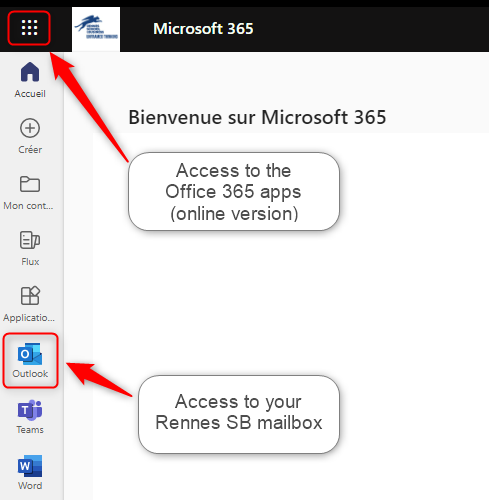 - Download the Office 365 apps on your computer (Word, Excel, Powerpoint, Outlook, etc.)
Details here : How to download Microsoft Office 365 apps (Word, Excel, Powerpoint, etc.) – Aloha Student Support (rennes-sb.com)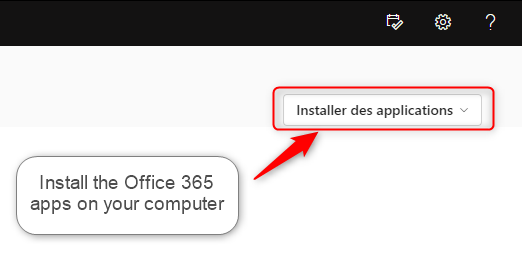 ALMOST THERE !
After that, do not forget to also follow these two tutorials :
- Create your Rennes SB e-mail signature
- Get your Wi-Fi credentials