In terms of finding accommodation, the sooner you can do so, the better. Rennes is a well-known student city so we recommend that you book your place as soon as you can. The great news is that Rennes School of Business has different options to offer you.
A dedicated team will be happy to answer any questions you may have!
E-Mail: accommodation@rennes-sb.com
Welcome Office, Jessica: Office 147 in Building 1


CONNECTING TO THE RENNES SB HOUSING PLATFORMS
Finding the best place to live in Rennes really depends on your own expectations.
You will find at the bottom of the page (pdf document: Neighborhoods Rennes) a map of the different neighborhoods.
Our school has its own housing platform with offers only for our students. It is easy to use! You will be able to find the right place to live and study whether it be a studio, flatshare, residence, homestay… Have a look: STUDAPART
Log onto the platform by clicking on "Student login" > "Sign-up" > "Sign up with your email" and create your account.
If you want to finalize a booking, you will be asked to provide an enrolment key and proof of registration. Enrolment key: HOUSINGRSB
A chat team is available to help you directly on the platform.

🤞 Studapart also offers webinars to maximise your chances of finding accommodation, so once you have registered, stay tuned! 🤞


LIVIN FRANCE:
We have a partnership with Livin France, the platform that will help you find accommodation and take care of all the associated formalities!
A chat room is available for any questions, as well as a contact email: hello@livin-france.com

🤞Livin france also provides lots of tutorials to help you with the different aspects of living in France, all free of charge, so don't hesitate to check them out.🤞
OTHER HOUSING OPTIONS
COLIVING:
If you are hoping to share a house with a lot of equipments, do not hesitate to have a look at the website of our local housing partners below:
MOVE AROUND THE CITY WITH OUR 2 SUBWAY LINES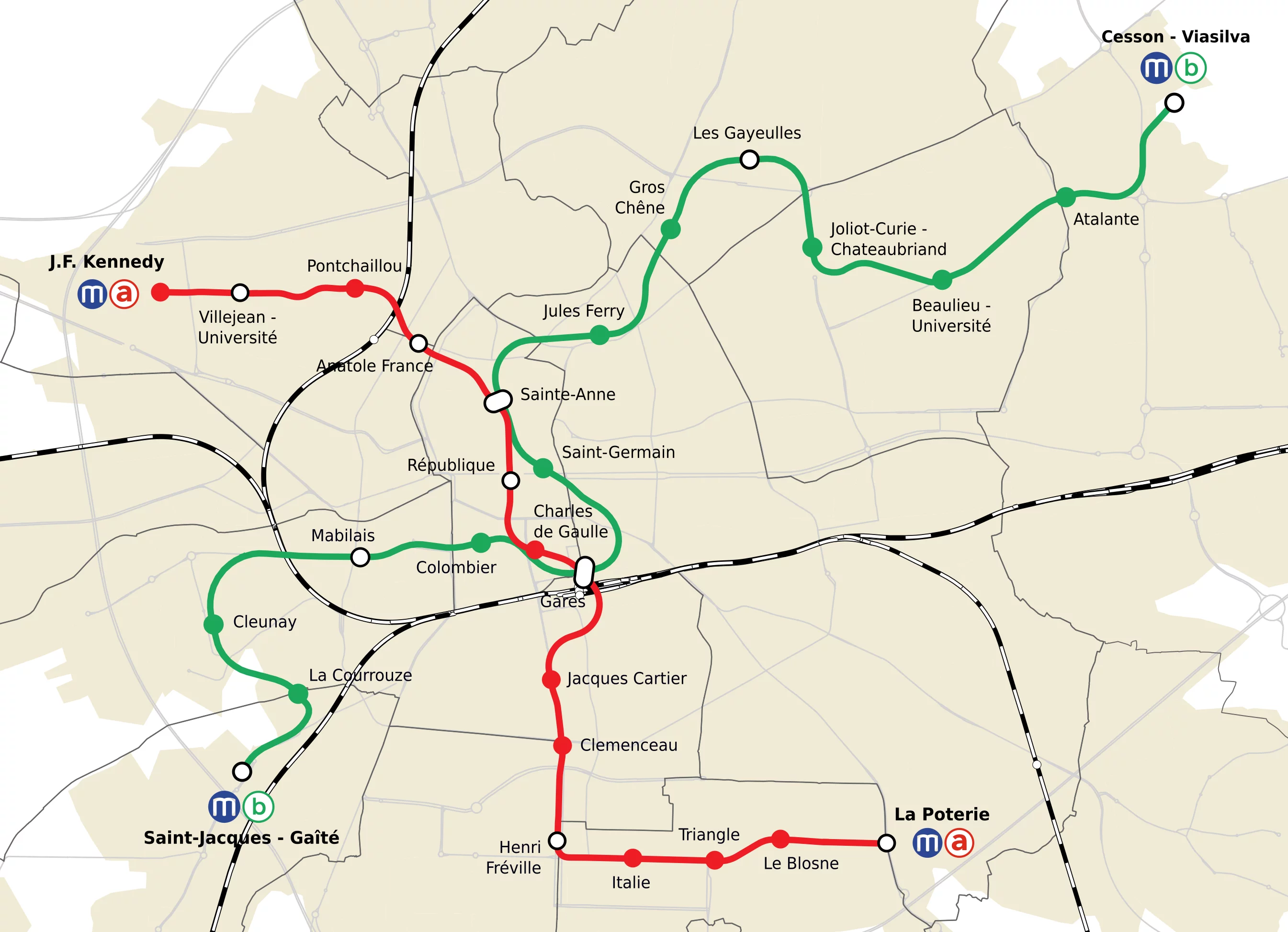 AND AROUND RENNES
You can easily move to small town (in yellow) by train "TER" and Bus, and find accommodation at lower prices.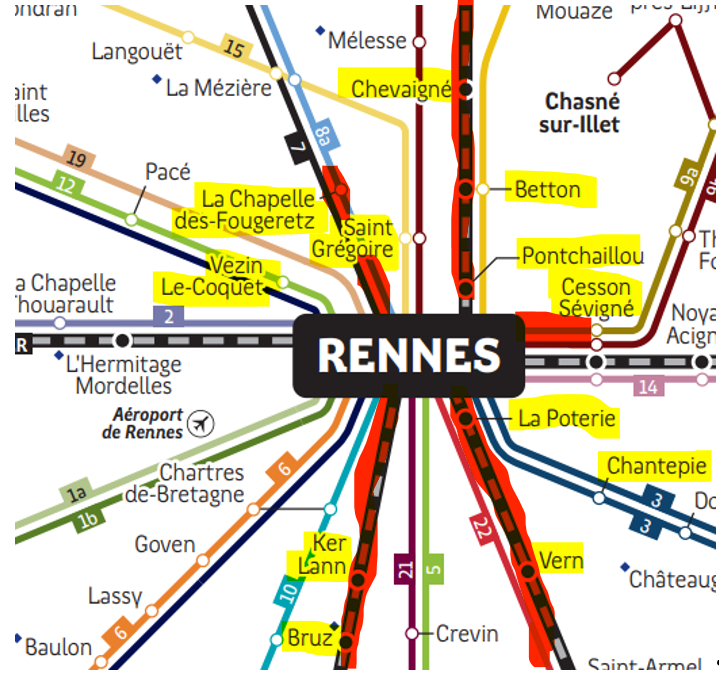 IF YOU FIND ANOTHER OFFER ON ANY DIFFERENT WEBSITE THAT THE ONES LISTED, PLEASE BE CAREFUL, IT CAN BE A SCAM. DO NOT HESITATE TO LIAISE WITH US BEFORE GIVING ANY MONEY.