U.S. Federal Student Aid (FAFSA)
As you may already know, our school is eligible for U.S. Federal Student Aid Direct Loans and if you are a U.S. citizen, so are you!
US citizens or permanent residents can apply to obtain US Federal loans to help cover the cost of attendance at Rennes School of Business. Only students enrolled in degree programs indicated in our Consumer Disclosure are eligible for Federal Direct Loans. You can see more information on our site in the other scholarships and loans section.

In terms of study abroad as a US Direct Loan recipient, it is entirely possible to study abroad and simultaneously receive aid. For a semester exchange program, you may go on exchange in any of our worldwide partner universities. However, if you wish to study abroad for one academic year, you are obligated to choose a Title IV eligible school in order to maintain access to your Direct Loans.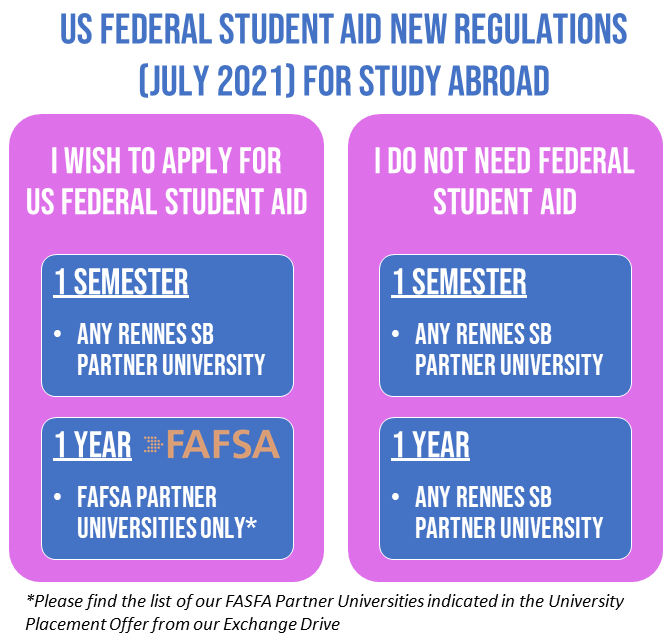 If you would like to receive Direct Loans, you will need to complete your 2022-2023 FAFSA application online or via the MyStudentAid app.
For more information: fafsa.info@rennes-sb.com